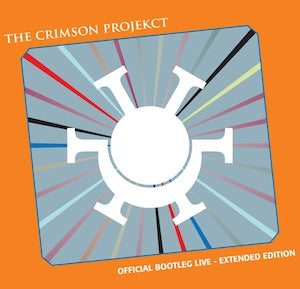 Official Bootleg Live is a special Australian double cd import release featuring two performances by The Crimson ProjeKct.
Several of King Crimson's best known works are powerfully reinterpreted by the Robert Fripp endorsed double trio Crimson offshoot featuring Adrian Belew, Tony Levin, Pat Mastelotto, Markus Reuter, Julie Slick and Tobias Ralph.
Disc One comes from recordings taken from a 2012 US tour with Dream Theater in 2012, while disc two was recorded in Tokyo in March 2013.
CD1 - USA 2012 track listing:
1. B'Boom
2. Thrak
3. Dinoasaur
4. Elephant Talk
5. Red
6. Frame By Frame
7. Thela Hun Ginjeet
8. Indiscipline
CD2 - Japan 2013 track listing:
1. Neurotica
2. Vrooom Vroom
3. Three of a Perfect Pair
4. Industry
5. Larks' Tongues in Aspic, Part II
6. Sleepless
7. B'Boom
8. Thrak