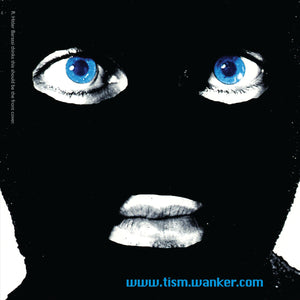 BLUE VINYL - LIMITED TO 1000
TISM's fourth full length album. Everyone loves an ARIA award winning album, but this one wasn't one of those. Featuring zero chart topping hits and debuting at a meagre #26 in the Top 40 chart www.tism.wanker.com was a disappointment for the record label bosses who had put down deposits on Toorak mansions, only to see their BMWs repossessed and their yachts mysteriously burst into flames. TISM didn't care – their sycophants had told them they had crafted their finest collection of work to date. Allmusic describes the album thusly - "original, funny, and musically competent… [www.tism.wanker.com] was none of these things". Ultimately, just as with the album title link, www.tism.wanker.com goes nowhere, but does include songs, some of which are "Whatareya?", "Yob", "Thunderbirds Are Coming Out", and the career seppuku single/video that had Victoria Premier Jeff Kennett threatening legal action and demanding his flippers back, "I Might Be A C***, But I'm Not A F****** C***".
Please note - This release is the single LP version of the album. An expanded 7LP vinyl box set version of this album will be released mid 2023.
 Side One 1. [THERE'S GONNA BE] SEX TONITE, 2. WHATAREYA?, 3. DUMB 'N'BASE, 4. THUNDERBIRDS ARE COMING OUT, 5. THE PARABLE OF GLENN MCGRATHS HAIRCUT, 6. YOB
Side Two 1. I MIGHT BE A C***, BUT I'M NOT A F****** C***, 2. BEEN CAUGHT WANKIN', 3. DENIAL WORKS FOR ME, 4. GREAT EXPECTORATIONS, 5. A HARD-EARNED BEER NEEDS A BIG COLD BEER, BUT I DRINK TO GET PISSED, 6. THE MEN'S ROOM
An expanded version of www.tism.wanker.com will be released mid-2023.