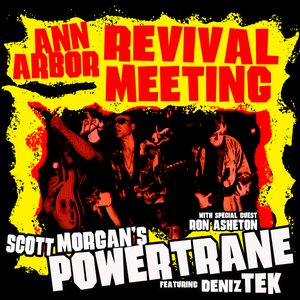 Detroit's rock legacy, brought to life by some of it's key protagonists. Scott Morgan (Sonic Rendezvous Band), Deniz Tek (Radio Birdman) and on select tracks, Ron Ashton (The Stooges) deliver blistering live versions of some of the best from their respective catalogues, including "TV Eye", "Smith & Wesson Blues", "Taboo", "No Fun", "What Gives?" and "City Slang". Ann Arbor Revival Meeting is an essential listen for anyone who loves Detroit high-energy rock'n'roll. 
01. Love and Learn
02. RIP Rock & Roll
03. Hanging On
04. Runaway Slaves
05. Ready To Ball
06. Blood From A Stone
07. Taboo
08. Smith & Wesson Blues
09. Earthy
10. Shellback
11. What Gives
12. Dangerous
13. Outside
14. 1969
15. I Wanna Be Your Dog
16. Down On The Street
17. No Fun
18. TV Eye
19. New Race
20.

 
City Slang