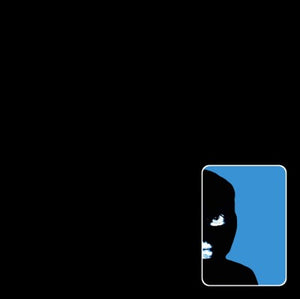 Out Of Stock
Preorder for August shipping
7LP BLACK VINYL BOX SET - LIMITED TO 500
Contains:
The original www.tism.wanker.com album spread over three sides for maximum fidelity.
The bonus songs from the "Att: Shock Records Faulty Pressing Do Not Manufacture" CD
Single mixes and b-sides from wanker era singles.
Over a dozen never previously released songs.
Alternative mixes and radically different versions of songs from the www.tism.wanker.com sessions
Lyrics for all songs in the box.
A photo collage poster
Side One
[THERE'S GONNA BE] SEX TONITE
WHATAREYA?
DUMB 'N' BASE
THUNDERBIRDS ARE COMING OUT
Side Two
BEEN CAUGHT WANKIN'
DENIAL WORKS FOR ME
THE PARABLE OF GLENN MCGRATH'S HAIRCUT
I MIGHT BE A ****, BUT I'M NOT A ******* ****
Side Three
YOB
GREAT EXPECTORATIONS
A HARD-EARNED THIRST NEEDS A BIG COLD BEER,BUT I DRINK TO GET PISSED
THE MEN'S ROOM
Side Four
THUNDERBIRDS ARE COMING OUT [5! 4! 3! 2! 1! MIX]
UNTZ… UNTZ… UNTZ… UNTZ… UNTZ… UNTZ… UNTZ… UNTZ… UNTZ…
YOB [SINGLE MIX]
GREAT EXPECTORATIONS [EARLY MIX]
DESCRIBE THE WORST HEADJOB I'VE HAD? FANTASTIC!
Side Five
THE LAST AUSTRALIAN GUITAR HERO
DROP THE 'TUDE
LET'S HANG AROUND THE SHOPPING CENTRE [ENGINEROOM MIX]
THE APOLOGY OF THE THAI DRUG RUNNER
Side Six
I GO OFF
OPPOSITE DAY
UNTZ
PROFESSOR DERRIDA DECONSTRUCTS
YA GOTTA LOVE THAT
Side Seven
BEEN CAUGHT WANKIN' [EARLY VERSION]
CHOOSE LOSE
THE PARABLE OF GLENN MCGRATH'S HAIRCUT [EARLY VERSION]
BASH IT UP YOUR GINGER [WRITING SESSION]
THE SONG OF THE FAT LADY [IT AIN'T OVER 'TIL] [DEMO]
Side Eight
KATE – FISCHER OF MEN
MY BRILLIANT HUNTINGTON'S CHOREA
JULIUS SEIZURE [ACT III, SCENE II, VERSES 73-118]
NEIGHBOURS – EVERYBODY LOVES GOOD NEIGHBOURS
REBEL WITHOUT A PAUNCH
THE ONLY THING STOPPING ME FROM BEING HAPPY IS THAT I'M NOT MORE DEPRESSED
Side Nine
ALL MY FAVOURITE FOOTBALLERS ARE CRIMS [DEMO]
I ABHOR THIS SENSELESS WASTE OF VIOLENCE [DEMO]
CLASSIC ROCK [DEMO]
AUSTRALIA, THE WORLD'S SUBURB [1996 DEMO]
IF YOU'RE UGLY FORGET IT [1996 DEMO]
Side Ten
THE MEN'S ROOM [ALTERNATIVE MIX]
DUMB 'N' BASE [EARLY VERSION]
DROP THE 'TUDE [ALTERNATIVE MIX]
THE APOLOGY OF THE THAI DRUG RUNNER [ALTERNATIVE MIX]
DESCRIBE THE WORST HEADJOB I'VE HAD? FANTASTIC! [ALTERNATIVE MIX]
Side Eleven
BEEN CAUGHT WANKIN' [WRITING SESSION EDIT 1]
THE PARABLE OF GLENN MCGRATH'S HAIRCUT [EARLY VOCAL TAKE]
DROP THE 'TUDE [ALTERNATIVE VERSION]
OPPOSITE DAY [EARLY VOCAL TAKE]
I MIGHT BE A ****, BUT I'M NOT A ******* **** [WRITING SESSION EDIT 1]
ONE IN ALL IN [DEMO 1 & 2 EDITS]
WICKED SICK [DEMO EDIT]
[THERE'S GONNA BE] SEX TONITE [WRITING SESSION EDIT 1]
THE APOLOGY OF THE THAI DRUG RUNNER [EARLY VOCAL TAKE]
Side Twelve
SHUT UP - THE FOOTY'S ON THE RADIO [DEMO VERSION]
WHO SHOULD COMPERE WHEEL OF FORTUNE [DEMO]
DUMB 'N' BASE [INSTRUMENTAL EDIT]
BILDUNGSROMAN BY THE FISHSHOP, LATE SATURDAY NIGHT [DEMO EDIT]
THE LAST AUSTRALIAN GUITAR HERO [EARLY VOCAL TAKE]
BEEN CAUGHT WANKIN' [WRITING SESSION EDIT 2]
I MIGHT BE A ****, BUT I'M NOT A ******* **** [WRITING SESSION EDIT 2]
Side Thirteen
[THERE'S GONNA BE] SEX TONITE [WRITING SESSION EDIT 2]
YOB [ABANDONED SINGLE EDIT]
POX VOPILI [DEMO]
DROP THE 'TUDE [EARLY VERSION]
WHATAREYA? [WRITING SESSION EDIT 1]
DENIAL WORKS FOR ME [DEMO]
THUNDERBIRDS ARE COMING OUT [WRITING SESSION EDIT]
LET'S DO GEORGE COSTANZA [DEMO EDIT]
Side Fourteen
[THERE'S GONNA BE] SEX TONITE [WRITING SESSION EDIT 3]
DENIAL WORKS FOR ME [EARLY VOCAL TAKE]
[THERE'S GONNA BE] SEX TONITE [WRITING SESSION EDIT 4]
WHATAREYA? [WRITING SESSION EDIT 2]
THE MEN'S ROOM [EARLY VOCAL TAKE]
PROFESSOR DERRIDA DECONSTRUCTS [EARLY VERSION]
I MIGHT BE A ****, BUT I'M NOT A ******* **** [RAW RUN THROUGH]
[THERE'S GONNA BE] SEX TONITE [WRITING SESSION EDIT 5]